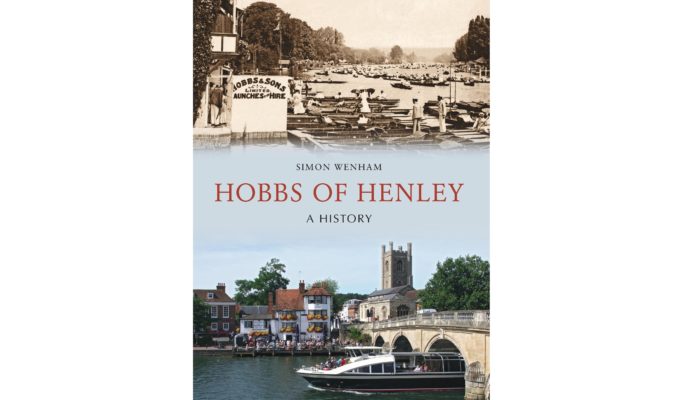 Out now: 'Hobbs of Henley: a History'
[See below for details of suppliers]
DESCRIPTION
Hobbs of Henley is not only one of the best-known businesses in Henley-on-Thames, it also boasts one of the most exclusive and recognisable fleets of boats plying the river today.

Simon Wenham's illustrated history, written to mark the firm's 150th anniversary, shows how the descendants of a Hambleden family, living by the Thames in the seventeenth century, went on to found this now prominent business, growing it from a waterside pub in the Victorian period to one of the largest operators on the river with bases in a number of locations. It sheds light on over a century of social change and demonstrates how the fortunes of the firm were closely tied to the world-famous regatta, as well as the ever-fluctuating demand for leisure. It also traces the considerable contribution that the Hobbs family made, not only in helping thousands of people each year to enjoy the beauty of the Thames, but in shaping the development of Henley in the modern era.
The book is published by Amberley Press and its recommended retail price is £14.99.
READ A SAMPLE
CLICK HERE TO READ A SAMPLE (ON AMAZON)
SUPPLIERS
The book is available from multiple outlets and some of them are shown below:
(The information above is correct as of 17 April 2020 and may be subject to change)